For the inspiration of Peaceful Environmental Reconstructionist
Wangari Maathai,

we give thanks!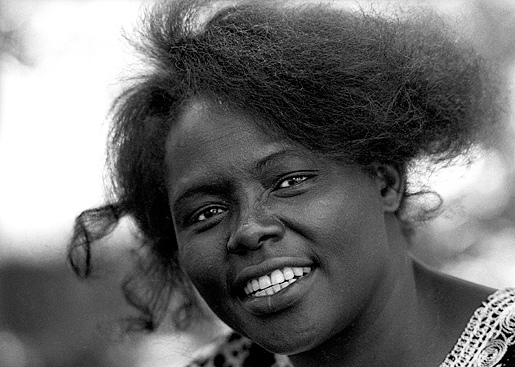 Remember what millions of hands can do

. ~ Wangari Maathai
Founder of the

Green Belt Movement

in her homeland of Kenya, Wangari Maathai has empowered others in planting more than 20 million trees. The first African woman to receive a Nobel peace prize in 2004, her work for the environment, women & human rights & democracy continues today ...
It's the little things citizens do. That's what will make the difference.
My little thing is planting trees. ~ Wangari Maathai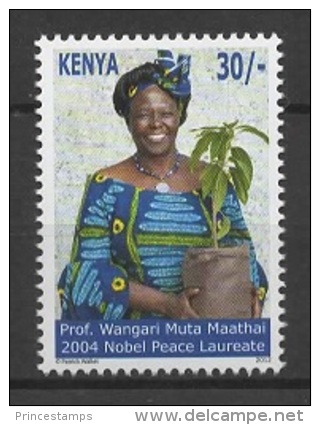 | | |
| --- | --- |
| | Wangari Maathai was born in 1940 & grew up in Kenya when trees & rivers were plentiful. Wangari went to college in America & Europe where she earned a doctorate degree. Settling back in her homeland, she found that cash crop farming practices had stripped the trees, left women disempowered without easy access to water & firewood for cooking and that children & people in general were malnourished & sickly.The Green Belt Movement began in 1977 whereby Wangari taught the women primarily to develop tree nurseries & to plant trees. Through this came a vast restoration to the environment & also the empowerment of women & peoples to become informed citizens who hold their government accountable for what it does. |
I have always felt that our work was not simply about planting trees. It was about inspiring people to take charge of their environment, the system that governed them, their lives & their future.
~ Wangari Maathai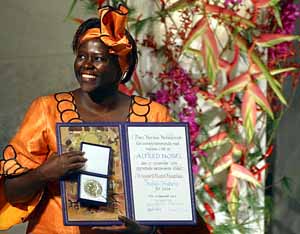 We need to promote development that does not destroy our environment.
~ Wangari Maathai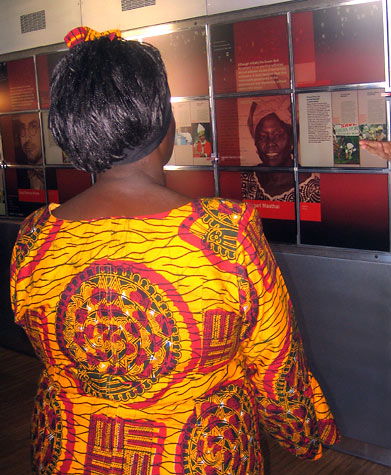 Women are responsible for their children, they cannot sit back, waste time and see them starve.
~ Wangari Maathai
There are many informational and inspirational
books and web pages on Wangari Maathai ;
we thank them for educating us and for the pictures!
Look her up and read, read, read for yourself!