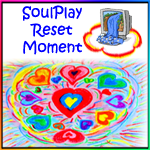 SoulPlay Camp Special Reset Moments
from Laurie Story!
Musical Reset Moment!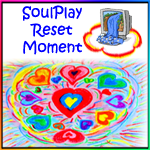 SoulPlay Song w/Laurie Story
Laurie Story is sitting in front of Silver Lake & Thunder Mountain
to share the SoulPlay song! Feel the Spirit of SoulPlay camp ~
fun & passion with nature's beautiful inspiration &
your own soul's calling you into more of you!


Runs 3:38

Laurie Story ~ You Are Love!


Runs 1:04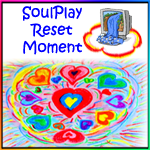 Reset Musical Moment!
Laurie Story with a Drum Song:
We Are One!
Sing & drum along!


Runs 5:38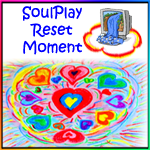 Reset Moment!
Breath Of Beauty ~ Laurie Story


Runs 2:48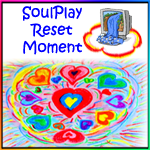 Reset Moment!
Silent SoulPlay Sparkles ~ BREATHE!


Runs :56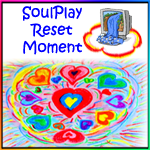 Reset Musical Moments!
Laurie Story Music Videos
Played during SoulPlay Camp


We're All The Same Music Video
Laurie Story, Jeremiah, Jared & Cole


Runs 3:37


Plant Our Planet Music Video


Runs 4:19

Smile Music Video, Laurie Story


Runs 2:30