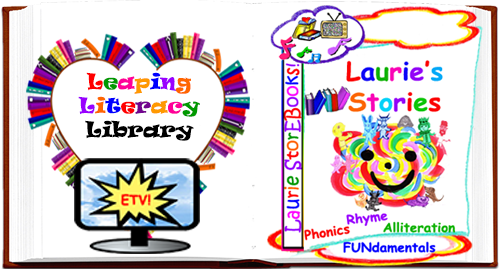 Sample all of our Laurie StorEBooks @ Laurie's Stories
The ETV video versions of each title are linking there!
Our full access Membership Library of fab format downloads
is set to re-open ASAP! Yippee Skippee Leaping Literacy!


Click on each section of
Laurie StorEBooks
to sample all of them
@ Laurie's Stories!